Selecting the right tool for empowering your healthcare practice takes time and thoughtful consideration. From technical to staffing resources, OSIS recommends your practice consider the following factors:
| | | |
| --- | --- | --- |
| | | |
| Integration | Reporting Functionality | Implementation |
| How the reporting solution integrates into your EHR is critical. Before choosing a vendor, research additional hardware or infrastructure required, and evaluate the vendor's relationship with your EHR. | Outline your practice's goals for adding an analytics solution. Understand the reports that are needed to advance your clinical and quality outcomes. | Establish a project team in the initial stages for open communication and stay transparent with the vendor. OSIS' four-step process for a successful implementation includes a kick-off call, installation, validation, and training. |
Data Analytics Role
All organizations generate data, however, in this digital age collecting data is not enough. Raw data needs to produce actionable insights to support the Triple Aim for healthcare improvement: improving health, enhancing the experience and outcomes of patients, and reducing cost. Tracking analytics for regulatory purposes, accreditation requirements, and payer incentives drive adoption and operational initiatives. As Community Health Centers continue to adopt Electronic Health Records, there will be an abundance of data available to analyze.
OSIS Analytics supports data application through:
Reports: Creating customized dashboards for a quick data view. Translating data into reports for users of all levels to provide more time for patient care and increase overall engagement.
Quality Initiatives: Streamlining procedures to collect data for Promoting Interoperability, Core FQHC metrics, and PCMH metrics defined by your practice to advance clinical outcomes.
Access: Having full access to mapping, data connections, and data storage, unlike traditional warehouses that hold data behind locked doors.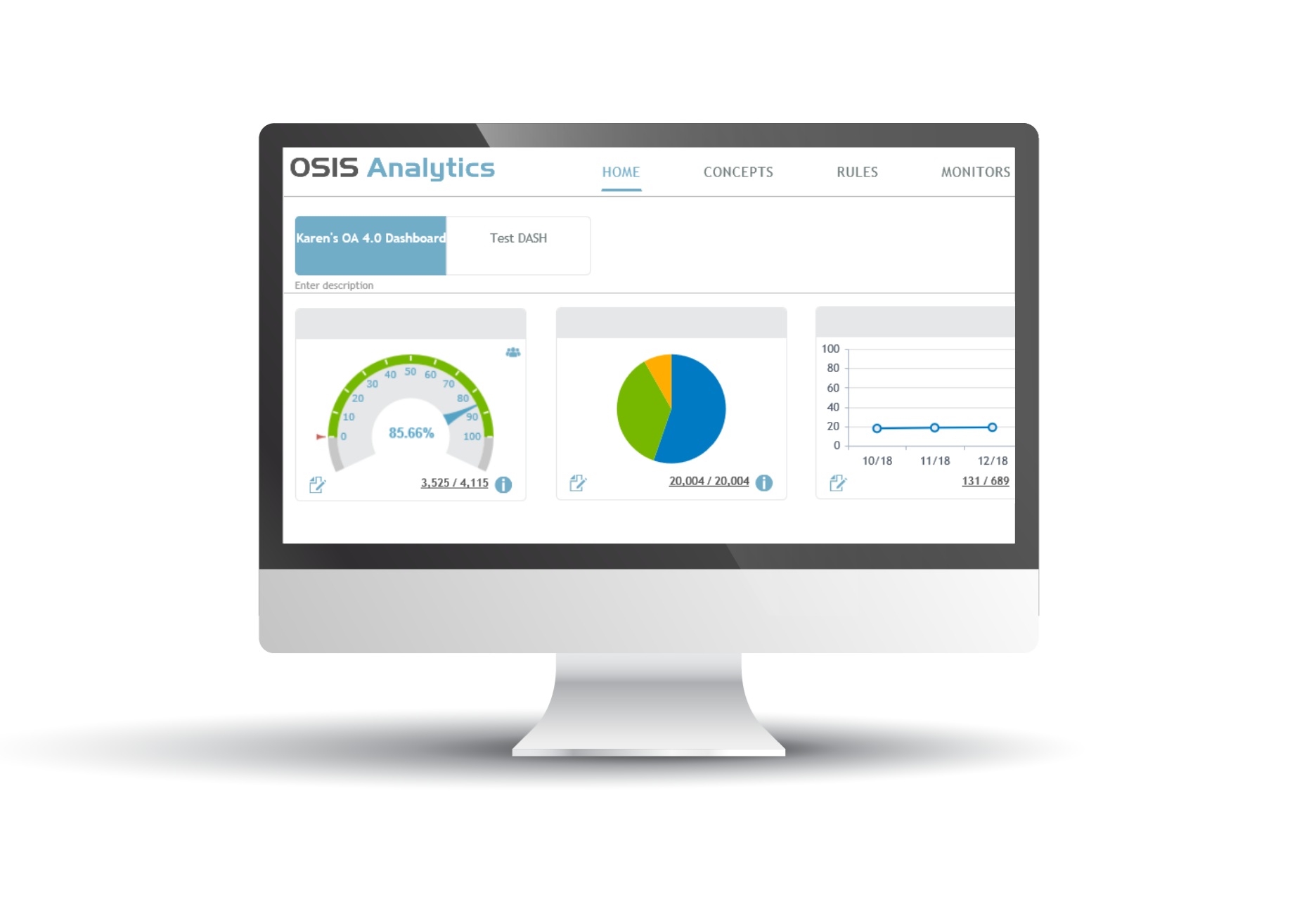 Data Management
OSIS recommends day-to-day management of your tool, where access is assigned based on technical skills and need. Identify key resources that will assign access, assist in training, support users with updates, and relay utilization strategies to leadership. If your organization does not employ staff with the required technical skills, partner with a vendor who provides continued support.
OSIS Analytics enables practices to display data by filtering, grouping, or drilling down based on user needs. Dashboard views with standard gauge monitors, pie chart, or trending chart options turn raw data into easy-to-digest reports.
User Engagement Tactics
Utilization is imperative to truly understand your Return on Investment. Spending thousands of dollars for a system that is being used incorrectly or in limited capacities, creates inconsistent reporting. Systematic change is not easy for any organization. Employing a new tool that will impact day-to-day procedures takes buy-in from everyone within the practice. Selecting a tool that fits within your practice's skillset is critical to success. Training at all levels is needed to give end users the confidence and know-how when using the tool. OSIS offers on-site, remote, or self-paced training options to meet the needs of the organization.
Cultural change is also needed when adopting analytics tools, requiring both leadership and administrative support to reach the full value of the investment. Leadership support promotes staff to be more responsive to operational changes and additional training. Superuser groups can assist in training new staff, supporting users with updates, and relaying how the tool works best for the organization.
Utilize your own resources and vendor resources to generate successful results. Revisit the engagement levels of your organization on a regular basis to better understand areas of excellence, and are in need of improvement. Ongoing governance for optimizing and decision making around scope, utilization, and change is critical for staying organized.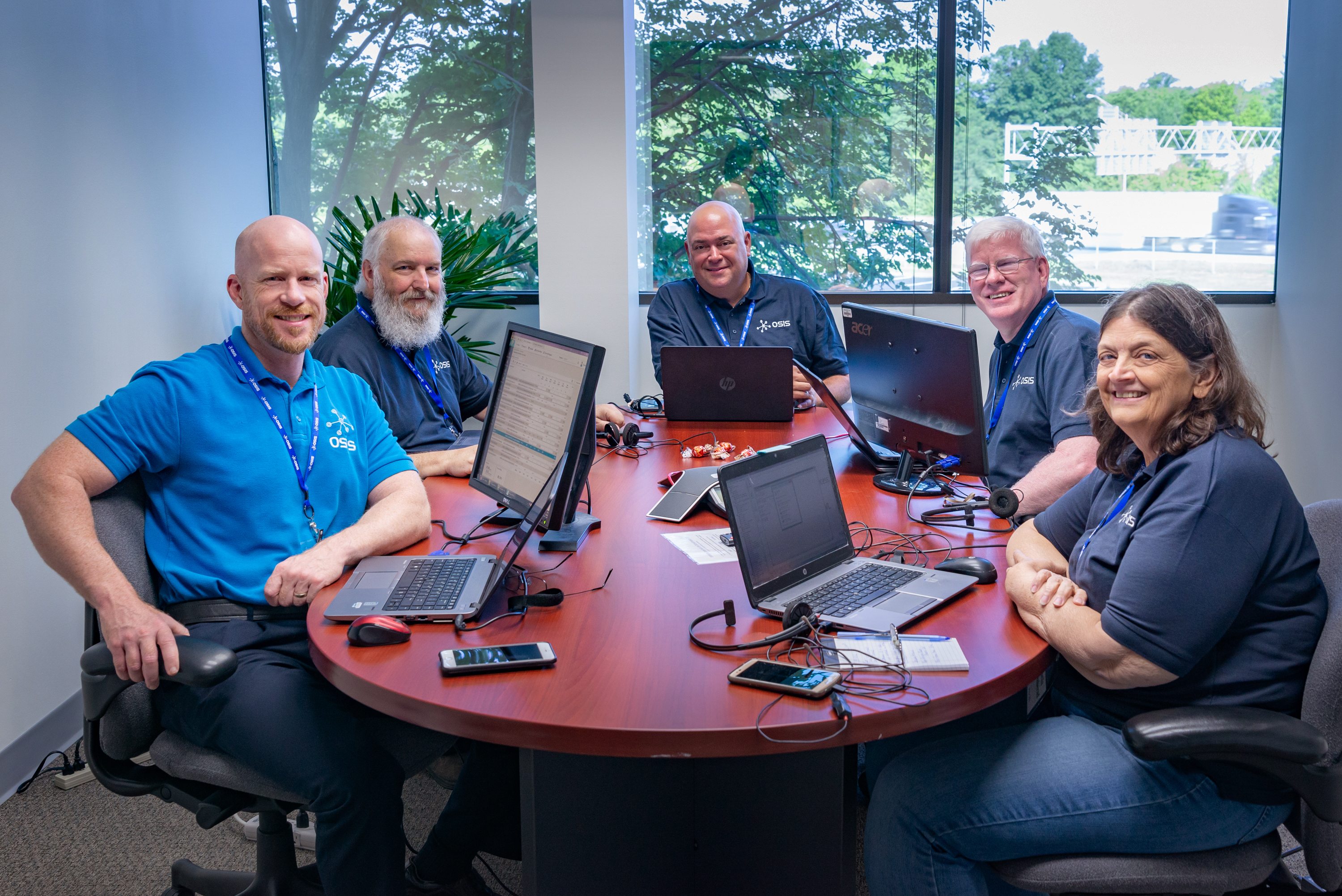 Future of Analytics
As the healthcare landscape continues to change, it's increasingly important to understand how to best navigate the analytics landscape, and how to scale your data to keep it relevant. With the focus in Community Healthcare shifting towards a holistic approach to patient care, OSIS Analytics is looking to implement tools that support the Population Health Management initiatives to improve overall clinical and financial outcomes.
Empower your Health Center with OSIS Analytics