OSIS remains dedicated to helping our Participating Health Centers (PHCs) across the country leverage their NextGen software. As an HCCN, we are able to support this additional network of CHCs with targeted activities, projects, and tools that are advancing their usage of healthcare technology.
What is an HCCN?
According to Health Resources and Services Administration (HRSA), Health Center Controlled Networks (HCCNs) are uniquely positioned to help health centers improve quality of care and patient safety by using health information technology (HIT) to reduce costs and improve care coordination. They provide specialized training and technical assistance (T/TA) to take advantage of economies of scale, including:
Group purchasing power
Shared training
Data analytics to support quality measurement and improvement
HRSA-19-011
HRSA announced the FY 2019 Health Center Controlled Network (HRSA-19-011) funding opportunity in October of 2018, with applications due at the end of January 2019. Following the application review, HRSA awarded $41,988,645 to 49 HCCNs.
Although the projects within each HCCN's Project Plan may be different, all awarded HCCNs must assist their Participating Health Centers with the following goals and objectives outlined by HRSA: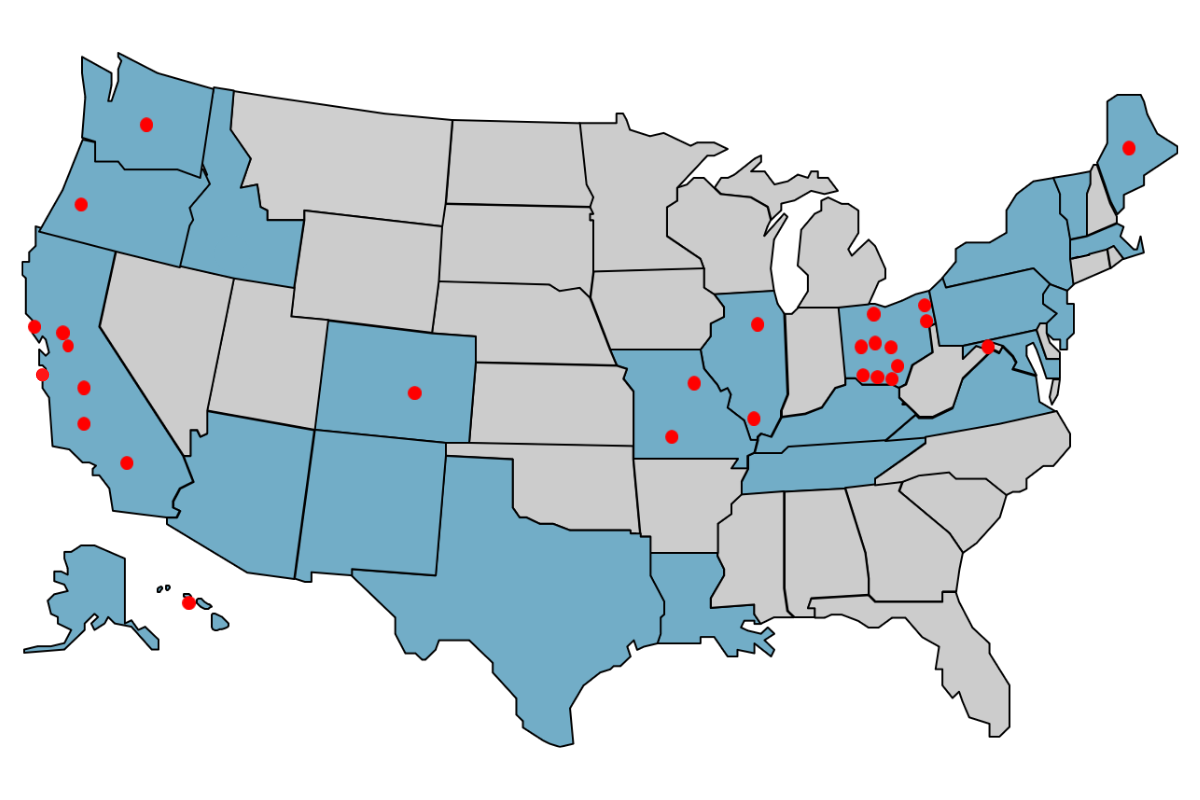 Participating Health Centers
Castle Family Health Centers, Inc - CA
Community Action Agency of Columbiana County - OH
Community Health & Emergency Services - IL
Community Health Centers of Greater Dayton - OH
Fairfield Community Health Center - OH
HealthCare Connection - OH
HOMETOWN Health Center - ME
Jordan Valley Community Health Center - MO
La Maestra Community Health Centers - CA
Northeast Missouri Health Council, Inc. - MO
Omni Family Health, Inc. - CA
ONE Health Ohio - OH
Peach Tree Health - CA
Peak Vista - CO
Primary Health Solutions - OH
Redwood Coast Medical Services - CA
Rocking Horse Community Health Center - OH
Shawnee Mental Health Center - OH
South of Market Health Center - CA
Valley View Health Center - WA
Waimanalo Health Center - HI
Walnut Street Community Health Center - MD
Wellspace Health - CA
White Bird Clinic - OR
Will County - IL
Winton Hills Medical Center - OH
Wood County - OH
OSIS HCCN Contacts
Jeff Lowrance, CEO

Rebecca Rudd, R.N., PCMH CCE, NCP
Manager of Consulting Services
HCCN Grant Program Director
Lynda Meade, MPA
Senior Operations Consultant
HCCN Grant Project Manager
Acknowledgement
This project was supported by the Health Resources and Services Administration (HRSA) of the U.S. Department of Health and Human Services (HHS) as part of an award totaling $2,730,000 with 0.00 percentage financed with non-governmental sources. The Contents are those of the author(s) and do not necessarily represent the official views of, nor an endorsement by HRSA, HHS or the U.S. Government.
The OSIS HCCN Team has worked directly with our FQHC to help ensure we are constantly and consistently moving in a positive direction with respect to UDS measures and goals. They have helped us to greatly improve our workflow and management of referrals and screenings and are always available when needed. CHESI is greatly appreciative of all of the assistance we have received.

- Kanci Houston, Community Health and Emergency Services